About Us
ArcanaVision provides personal IT management services for Small to Medium Enterprises (SME) who do not want the expense of hiring their own dedicated IT manager or support team. We take on these roles within your business acting in your interest and on your behalf.
We offer a wide range of fully managed services for all your business needs. From web site development and hosting, to email and blogging services. It is our wish to become your single point of contact for all your IT needs and issues.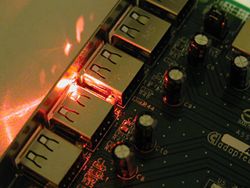 This empowers you to focus on your business needs and issues without the requirement to maintain an in depth technical skill set or chase multiple IT suppliers.
At ArcanaVision we keep things simple so we can provide your business with the highest quality services at the lowest costs. Being a SME ourselves, we appreciate the difficultly of balancing the needs of the business with its cash flow. We also recognise the success of your business is important to the success of ours, so we endeavour to answer all your business needs in the best and most pragmatic way possible. We think it is only fair to give our customers the quality of service that we expect from our suppliers.
Where did the ArcanaVision name come from?
Arcana (Latin) Secrets, mysteries; in ancient times almost invariably what was secret, sacred, and taught in silence and privacy in the Mysteries
Vision (English) sight; insight, foresight; divination, foreknowledge; imagination; apparition
ArcanaVision wants to replace the complexity of computer systems with the clarity of understanding. By sharing our many years of accumulated experience in IT, we hope to give you the vision needed to make IT work for your business and not become a burden.
If you have any queries please do not hesitate to contact us.